Faculty
Delta Sigma Pi Collegiate Chapter Advisors serve as officially recognized advisors for chapter officers and members and also serve as liaisons between the chapter or the national Fraternity and the college or university. Not all chapters require extensive guidance, but all chapters benefit from having an informed and involved Chapter Advisor.
Catherine Roster, PhD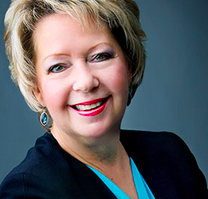 Professor
Marketing
Phone: (505) 277-7109
roster@unm.edu
Office: MCM 3040
Additionally, the University of New Mexico has many faculty members who are also Deltasigs. Feel free to reach out to these faculty members for more information on what it means to be a Deltasig Alumni.
John Benavidez, MBA

Principal Lecturer
Director, Johnson Marketing Lab
Marketing Management
Phone: (505) 277-6471
jdb@unm.edu
Office: MCM 3038
Hsuan-Chi Chen, PhD

Professor
Finance
Phone: (505) 277-4702
chenh@unm.edu
Office: MCM 3084

Nick Flor, PhD

Associate Professor
Cognitive Science
Phone: (505) 277-7184
nickflor@unm.edu
Office: MCM 3082


Brian Gillespie, PhD

Associate Dean for Student Success 
Associate Professor
Marketing
Phone: (505) 277-0705
briangillespie@unm.edu
Office: ASM 2150
Stacy Sacco, MBA

Lecturer
Director of Small Business Institute
Phone: (505) 277-1138
sasacco@unm.edu
Office: GSM 236